Signs in Connecticut
Latest Changes: / 2014-05-28 consolidate in signs

In 1781 French troops marched the red route (right to left) to NY from <<<<<< RI .


In 1782 they returned along the orange route (left to right) from NY to >>>>>> RI.

The W3R®-CT worked with the state of Connecticut to develop a series of signs,
funded by a private donor, to place at French army campsites along the WRRR in Connecticut: <! -- table with two rows and two columns -->


Links to display
the signs and their text
Connecticut's logo for the WRRR
<! -- 2nd row --->


A summary overview statement (below) appears on all the signs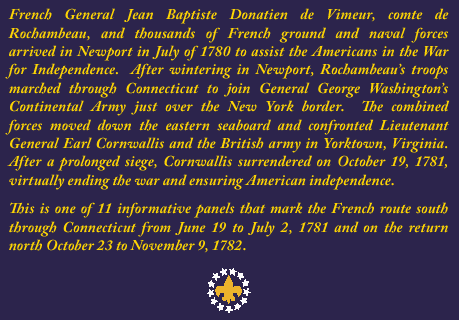 ---
1. Scotland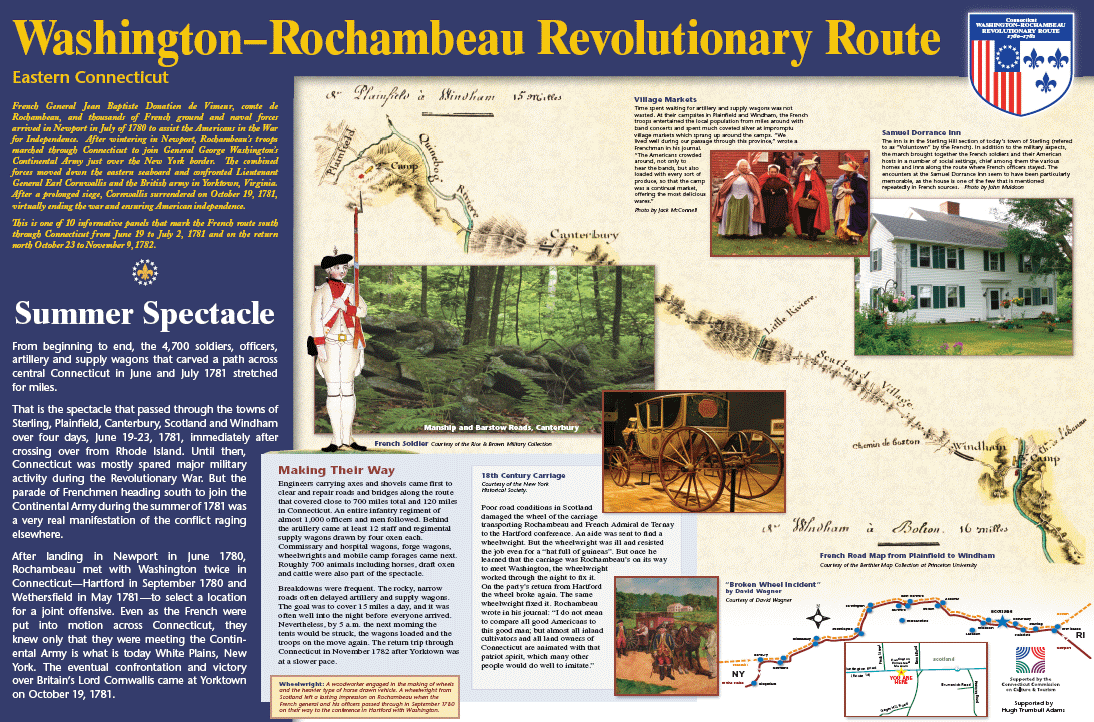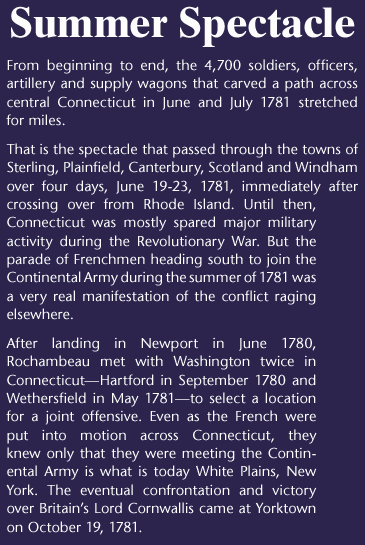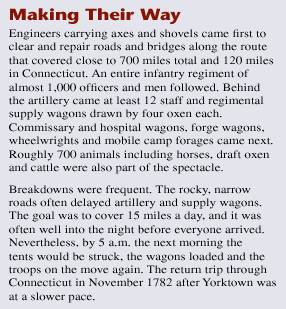 ---
2. Andover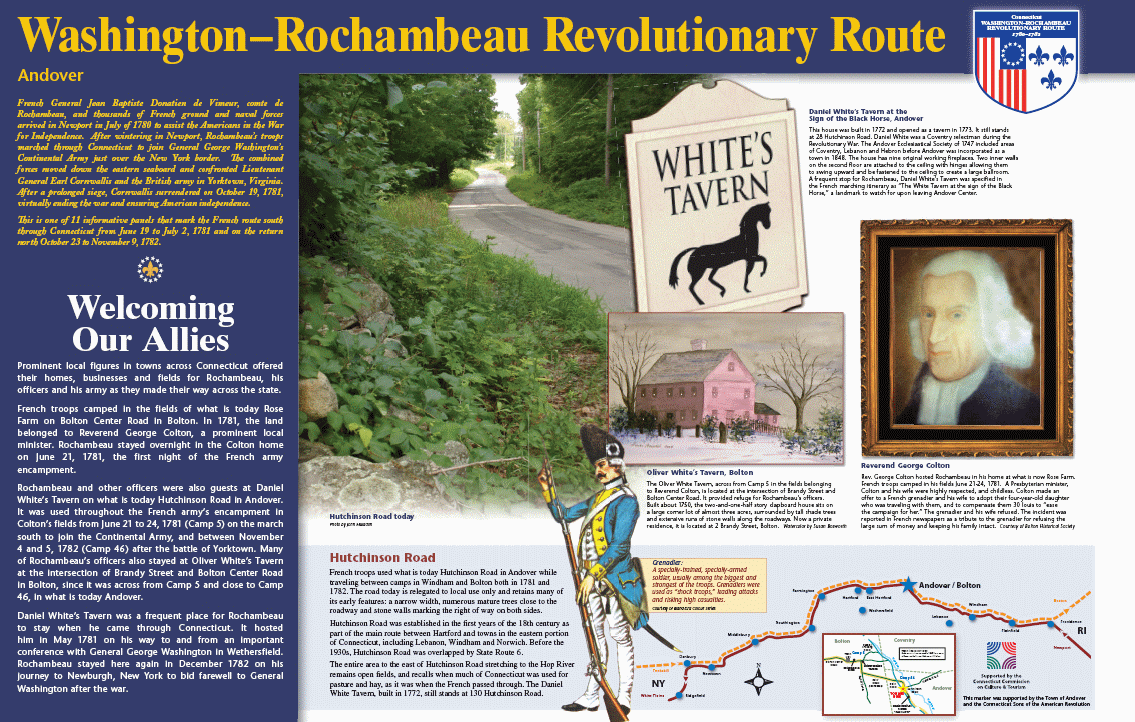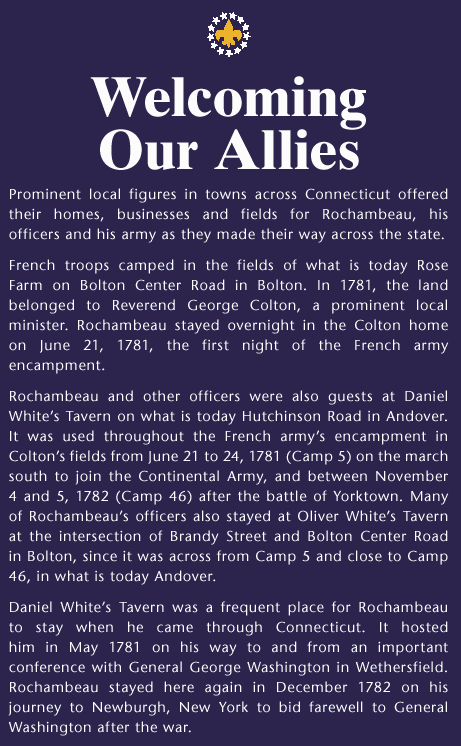 ---
3. Bolton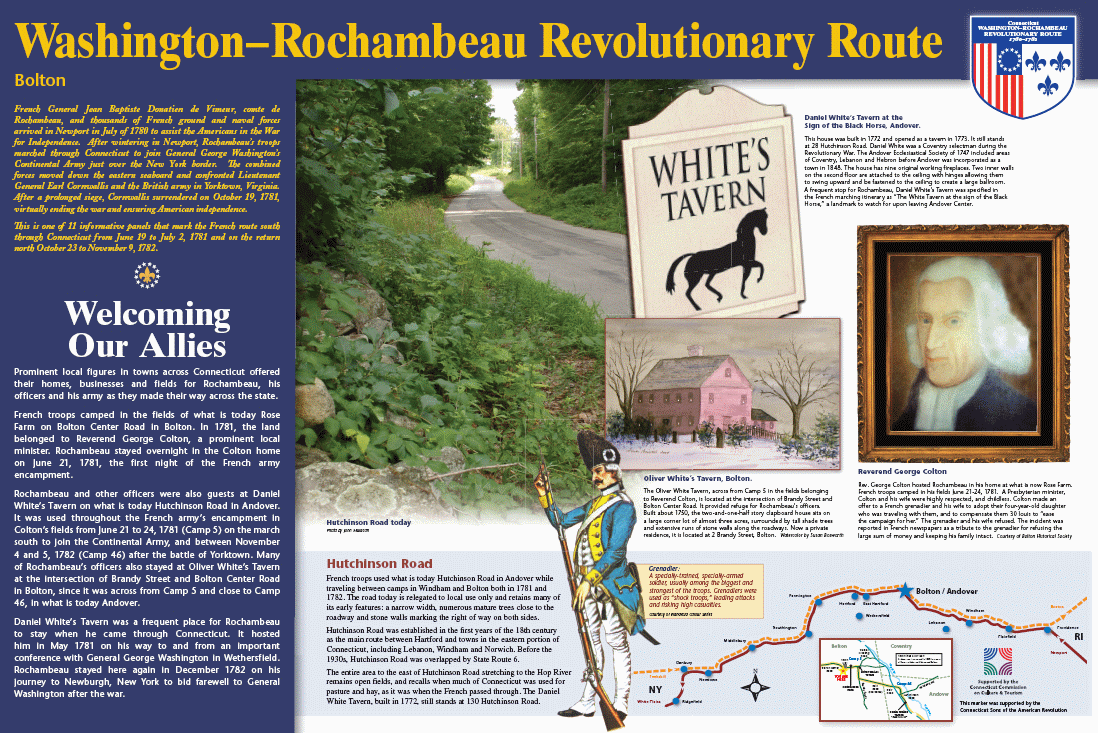 This sign has the same text as the Andover sign (next one above)

Bolton CT June 23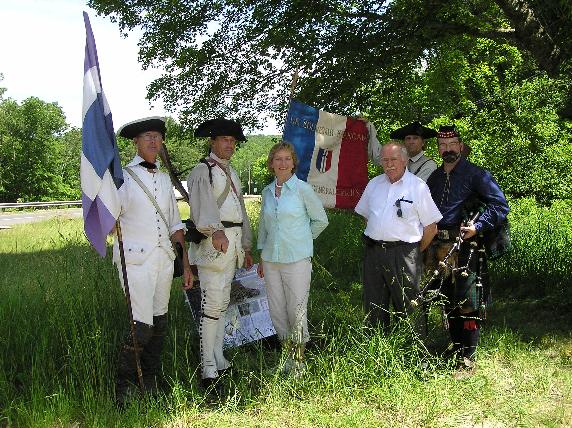 Souvenier Francaise leaders pose with the America's March to Yorktown group


---
4. Lebanon
Sign dedicated in Lebanon CT on 2005 Oct 1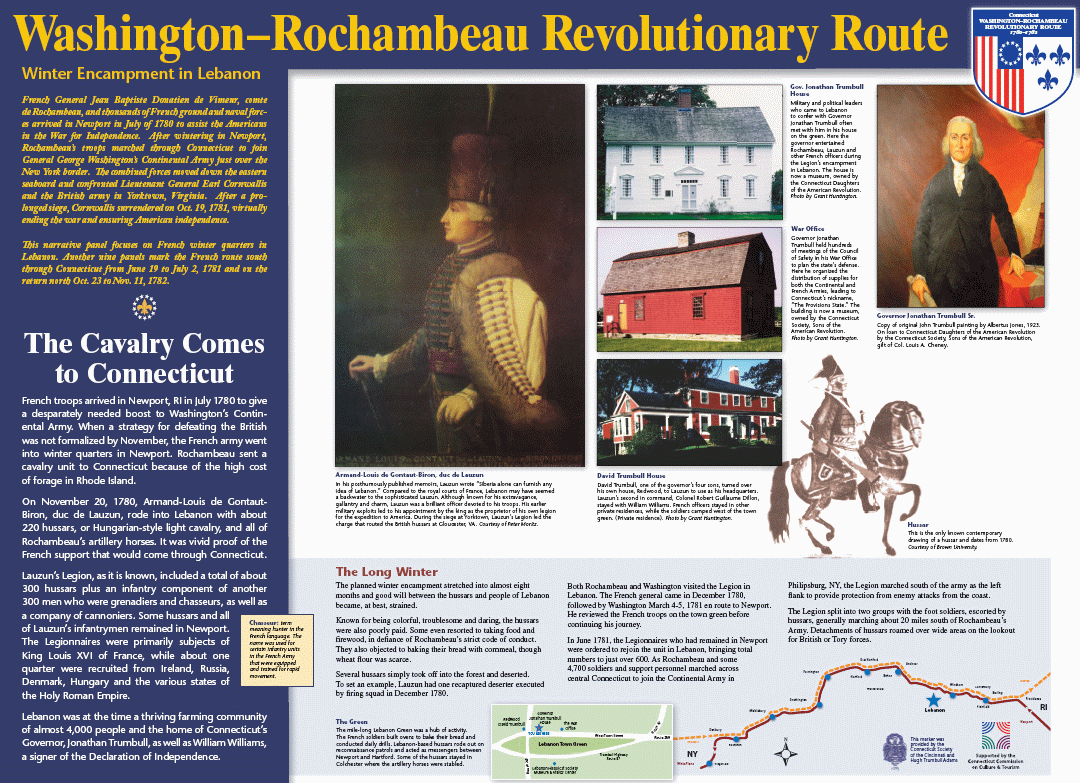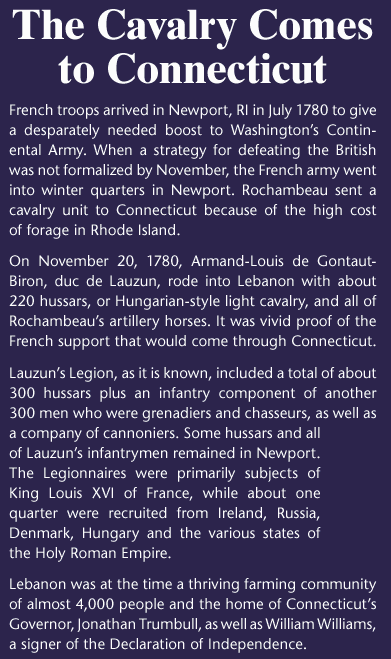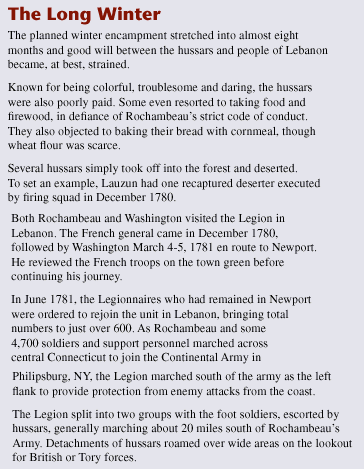 ---
5. Wethersfield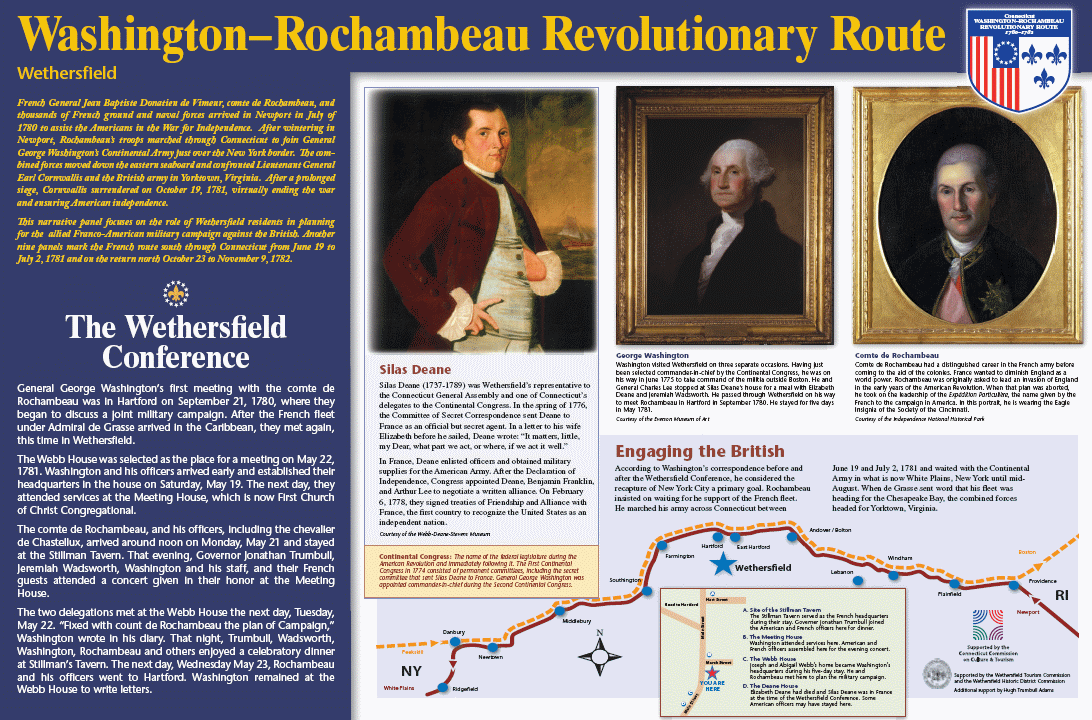 This sign was dedicated on 2006 May 21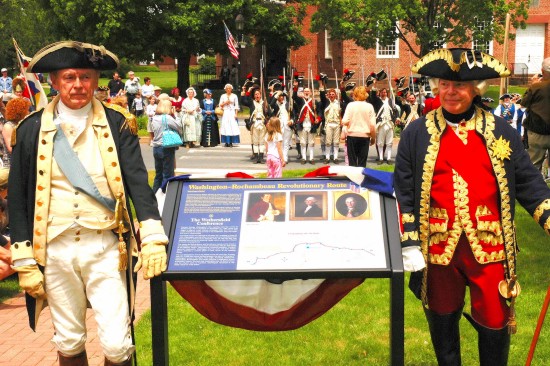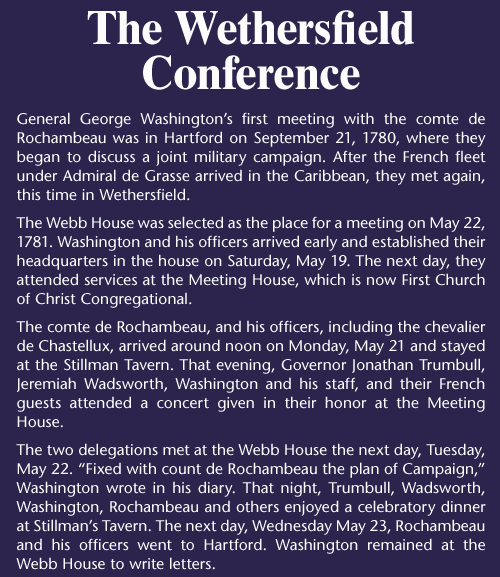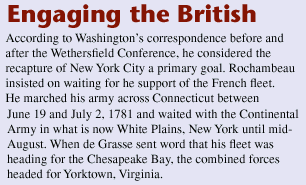 ---
6. Hartford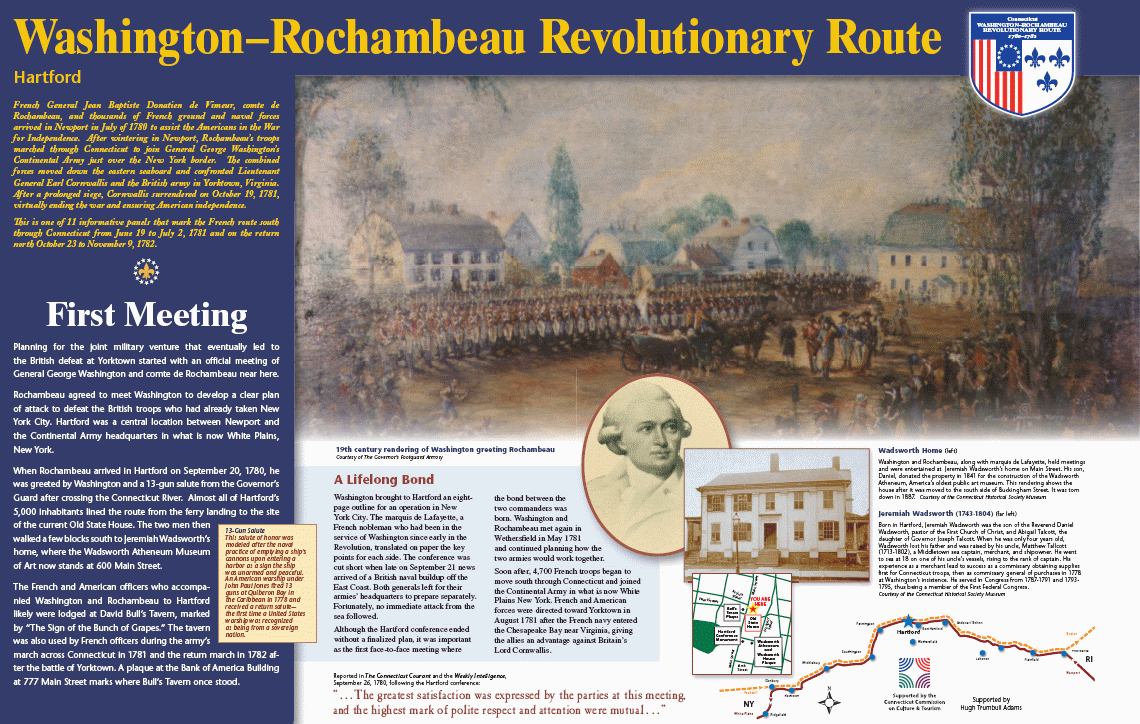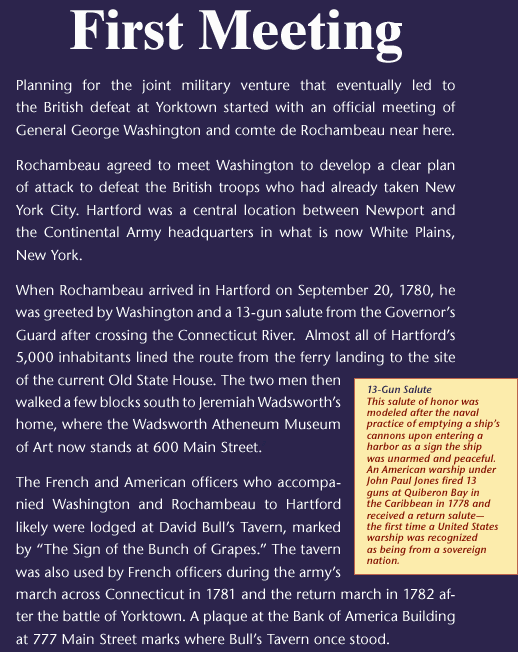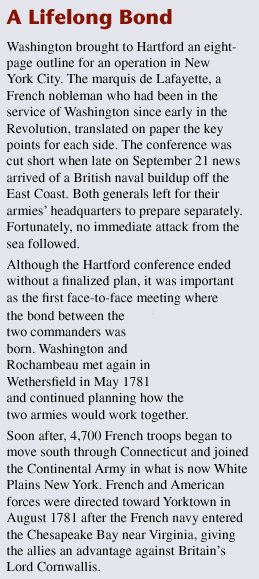 ---
7. East Hartford
Sign dedicated in East Hartford CT on 2005 Oct 16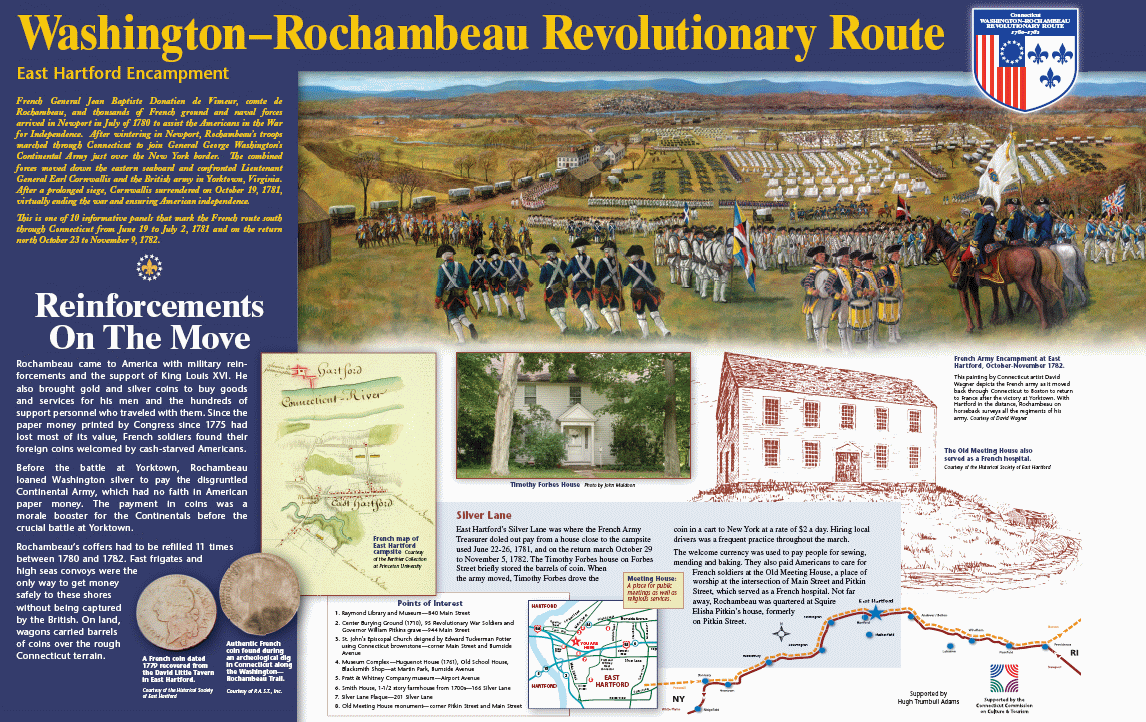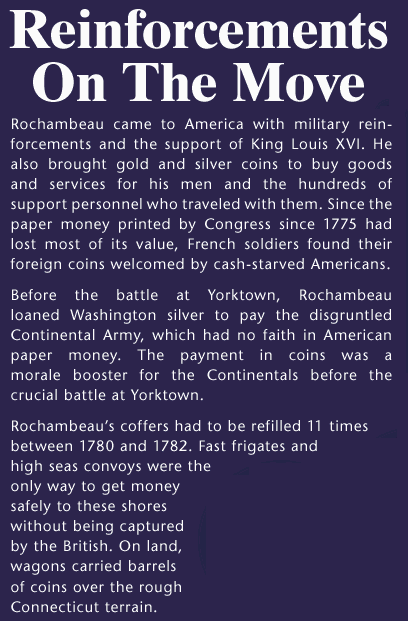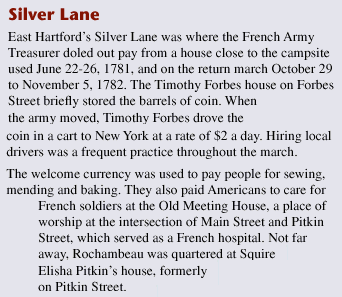 ---
8. Southington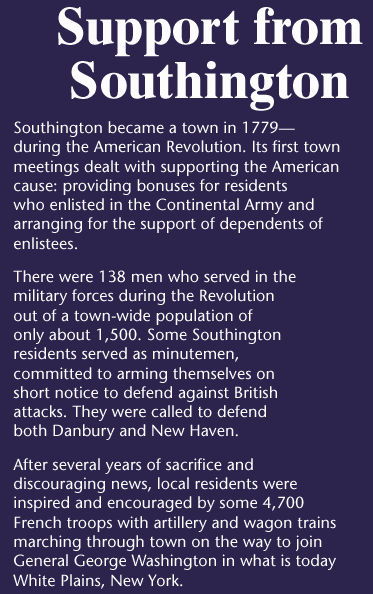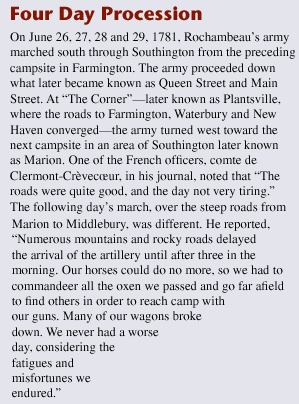 ---
9. Waterbury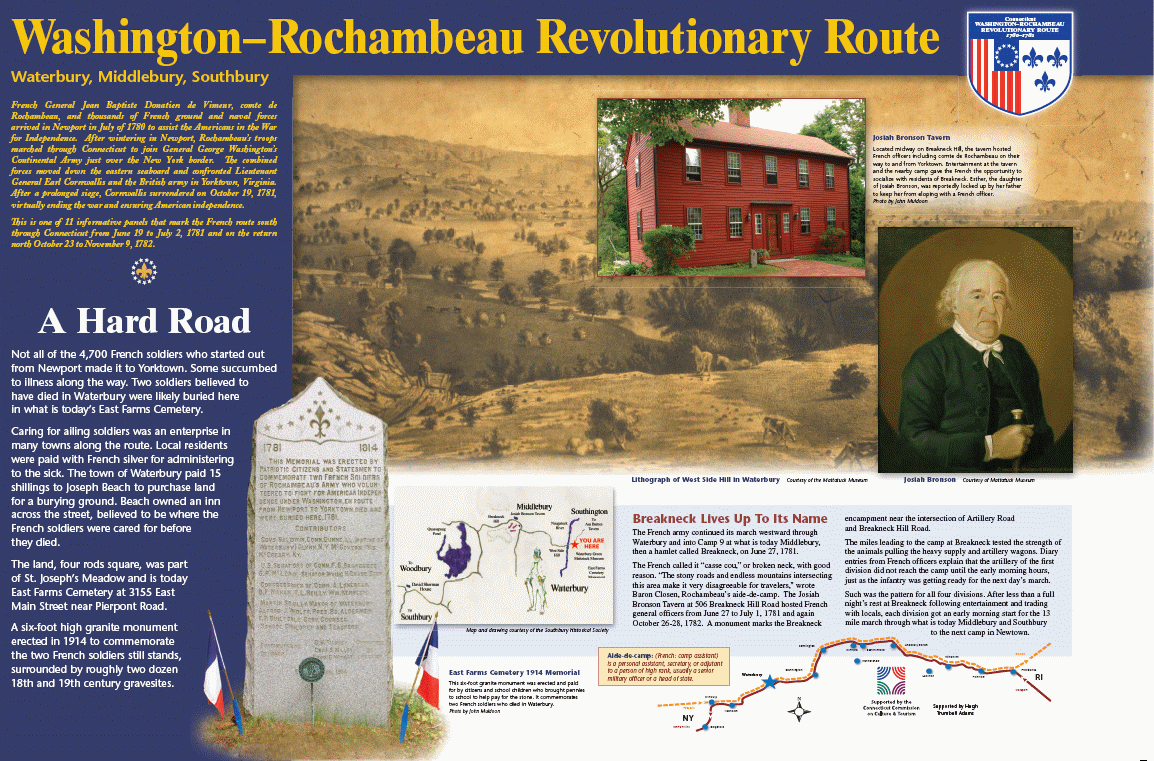 Waterbury CT June 15th.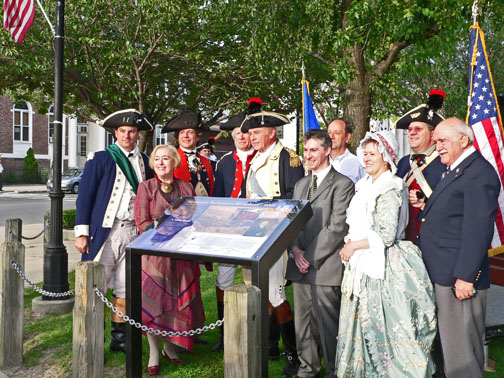 Sign Dedication on the Town Green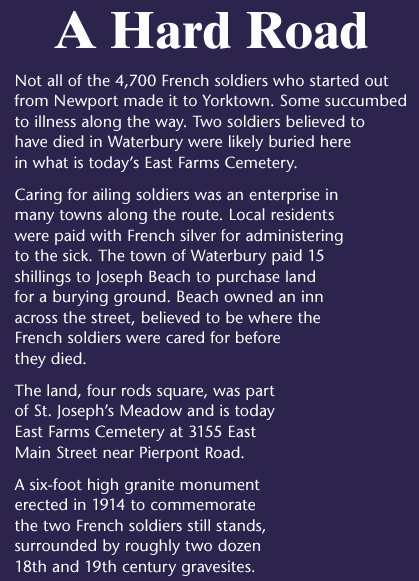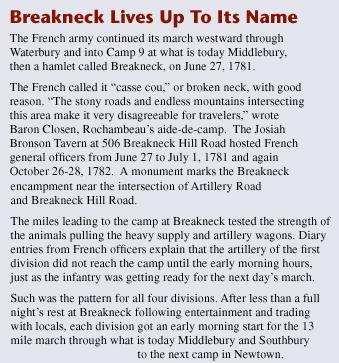 ---
10 Newtown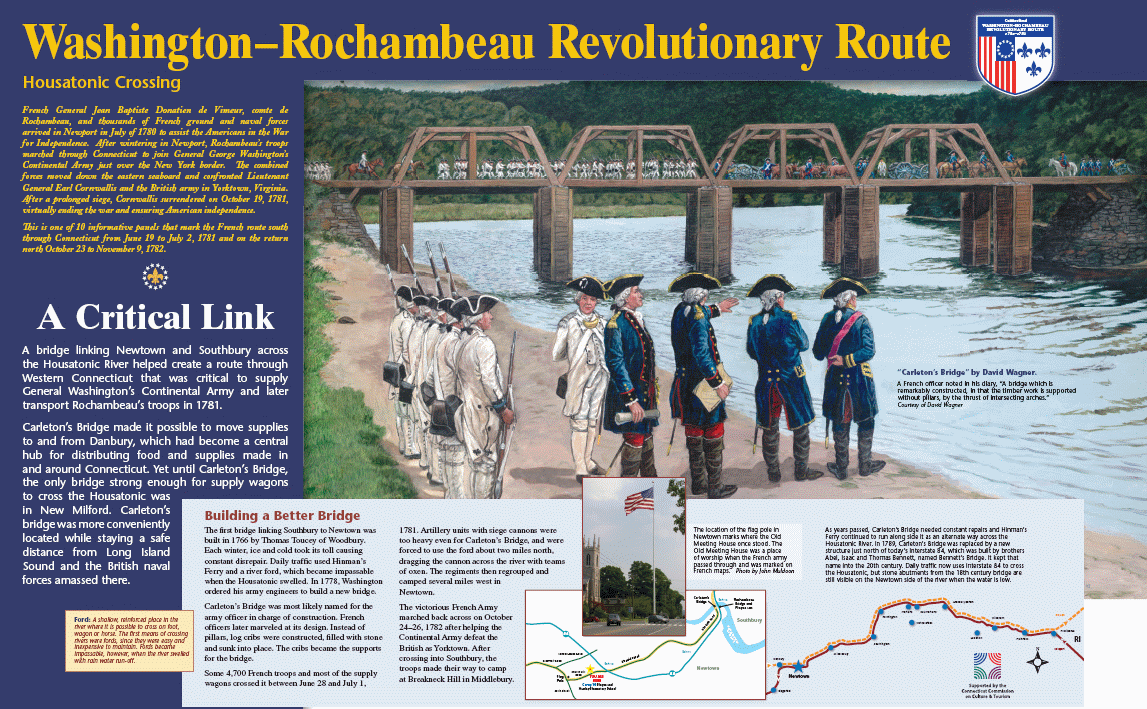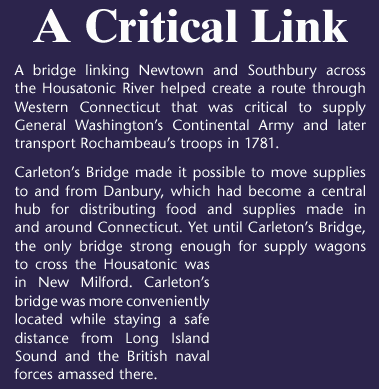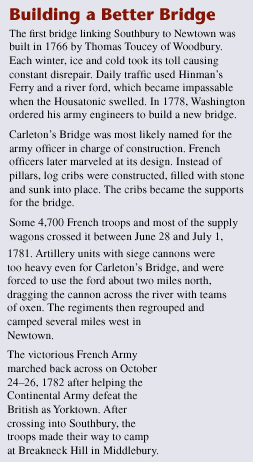 ---
11. Danbury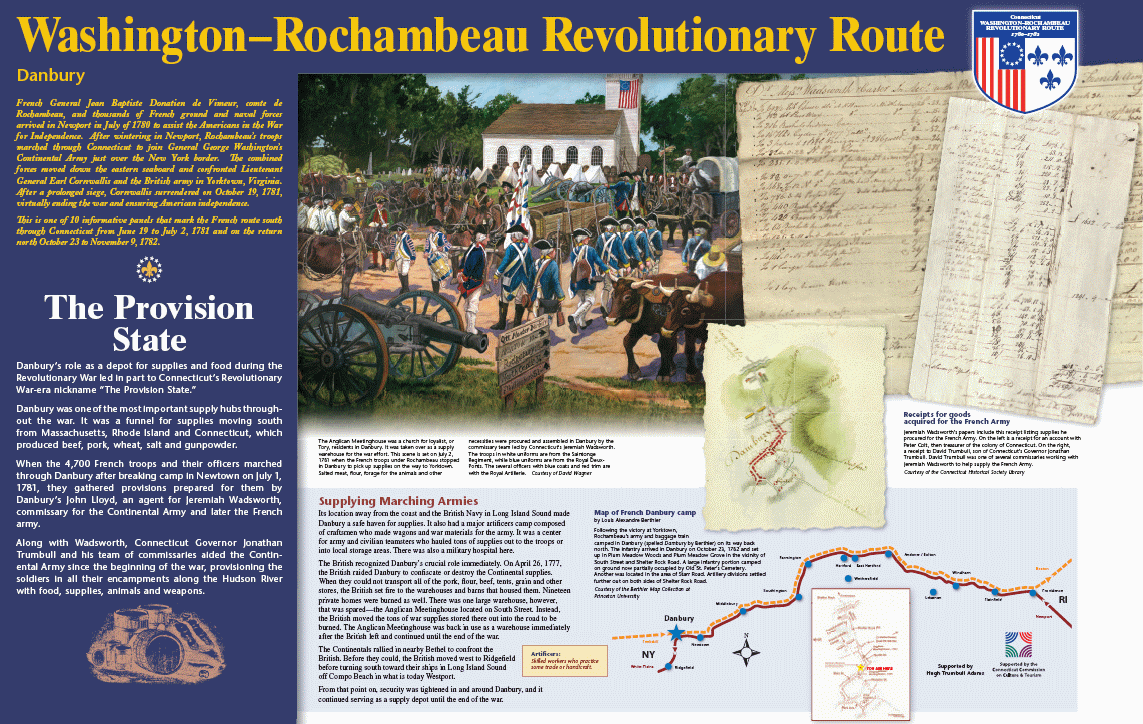 Danbury CT July 1st
Photos are courtesy of Ann Harrison



While the troops enjoy the summer sun in their tents


Gen. Rochambeau enjoys a ride in a chaise


The festivities concluded with an elegant colonial dinner.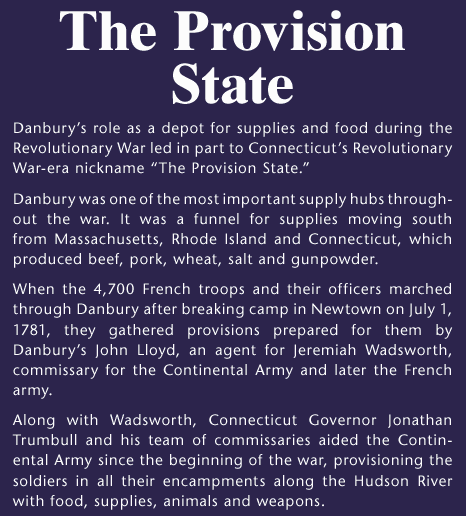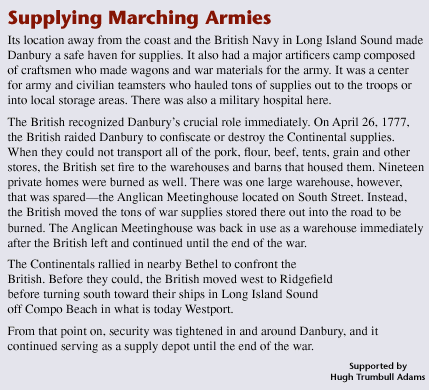 ---
12. Ridgefield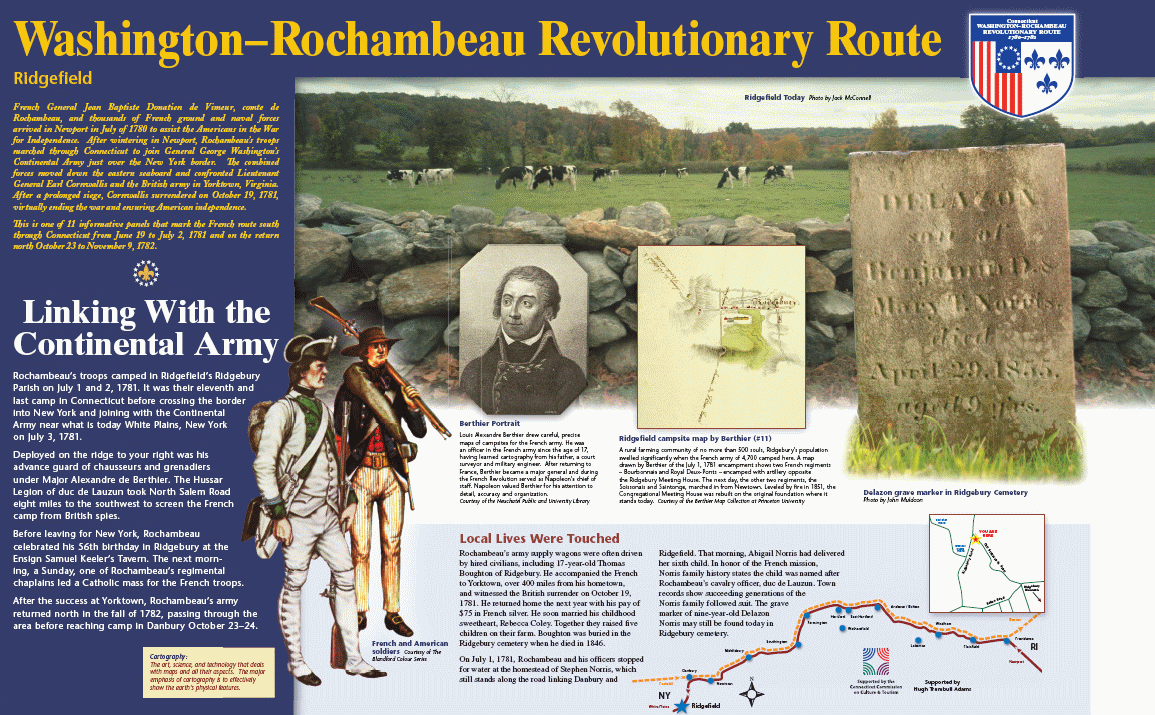 Ridgefield CT July 1st
Photo courtesy of Ann Harrison